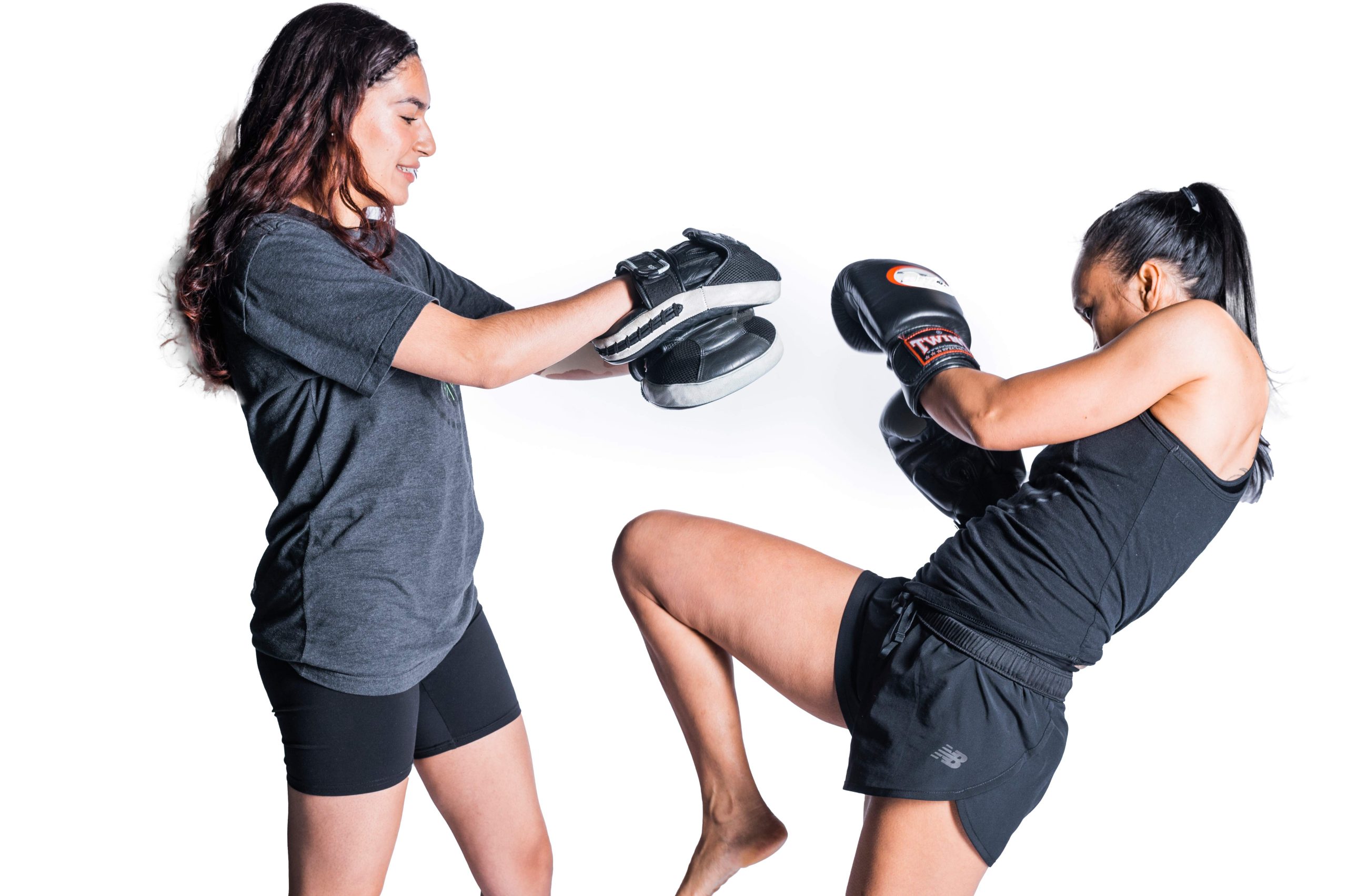 Begin training today!
LOSE WEIGHT &
BUILD CONFIDENCE
Our Kanata & Barrhaven martial arts facilities run one of the best Kickboxing programs in Ottawa! Whether you desire to get in shape, compete or maintain an active and healthy lifestyle in a fun way – the Silver 7 Martial Arts Kickboxing program has something to offer you. Our Kickboxing program has been specifically designed to not only teach proper techniques in a safe, fun and motivating environment but to push your cardiovascular system, build strength and improve endurance.
Even better – no experience required! The Silver 7 Martial Arts Kickboxing classes will challenge everyone, no matter their skill or fitness level.
WHAT MAKES US SPECIAL
INTENSE CLASSES
DONE SAFELY
One of the biggest concerns for students is safety. The Silver 7 Martial Arts Kickboxing class is led by experienced instructors with safety as their number one concern. Our kickboxing program is non-combat, so you never have to worry about sparring or getting hit. We use professional equipment to practice our strikes, blocks, pad/bag work, and movement techniques safely.
Our Kickboxing program is specifically designed to progress in complexity, so you'll be safe, engaged and always progressing with your workout no matter your experience level.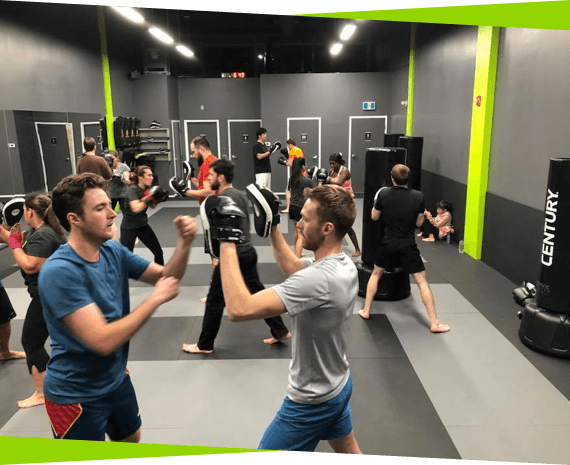 SIGN UP NOW
GET A
FREE TRIAL!
We would love the opportunity to give you a tour of our schools and a chance to try out our online and in-person Kickboxing classes. We offer free tours and introductory lessons so that you can see our Martial Arts schools in Kanata & Barrhaven, our curriculum, and instructors in action!
Why is martial arts important?
THIS IS WHY
Weight Loss
Our Kickboxing program is designed to burn fat & carbs while boosting metabolism in a high-intensity workout, the perfect alternative to the traditional, machine packed gyms.
Self-Confidence
Build strength and confidence by reaching your goals and joining our community. We cultivate a friendly and supportive environment to help reach your goals and make new friends.
Flexibility
Kickboxing is a great way to get moving & improve flexibility, something very important to your health as you age. It helps towards your posture, relieving joint pain & reducing the risk of injury.
WHAT OUR CLIENTS SAY
Testimonials
"I really enjoy training at Silver 7 Martial Arts, especially Brazilian jiu jitsu. It makes me feel like a kid again and my goal for the new year is to be a better fighter. The instructors are very friendly and kind and they show a lot of patience answering my questions. They check on me and motivate me if I am sick and miss a class. Also, they don't play any games with pricing. Everything is straight forward and honest."
"Sensei Wilson has more than exceeded our expectations - his energy and enthusiasm is contagious and our boys LOVE going to their little ninja class with him. His teaching style is absolutely perfect - I was most impressed with how he dealt with my little guys not following rules very well yesterday (they started to army crawl away when they were supposed to wait - he caught up to them, grabbed one leg of each child and dragged them back to the start, smiling the entire time. They were all laughing when he said go but didn't let go of their legs giving the other children a head start. Brilliant.) Oh, and his patience with them is very impressive!!! The entire team at the Kanata location is so genuine, welcoming, friendly and supportive. We are confident we chose the right dojo for our family!"